Water Pump & Timing Belt Set For Renault K9k834/836/846/770/820/837/808 1.5l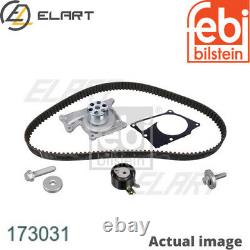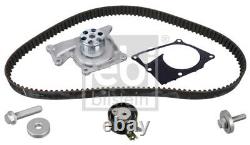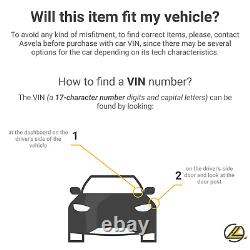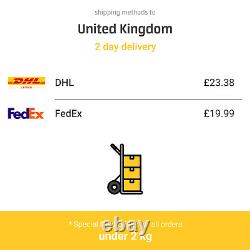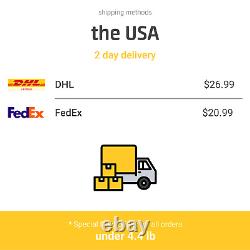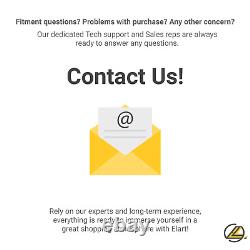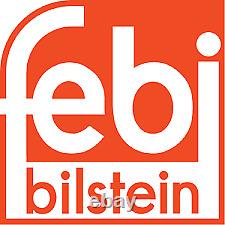 WATER PUMP & TIMING BELT SET FOR RENAULT K9K834/836/846/770/820/837/808 1.5L. All tech data details in the listings description section are provided from official manufacturers' tech databases. Thank you for your understanding.
82 00 537 033 S3. 1.5 dCi (KZ1M, KZ1W). GRAN TOUR III Grandtour (KZ0/1). MODUS / GRAND MODUS (F/JP0_). 1.5 dCi (JZ02, JZ0R). 1.5 dci (M20, M20M). 1.5 dCi 75 (FW07, FW10, FW04). 1.5 dCi 110 (FW0C, FW0H). QASHQAI / QASHQAI +2 I (J10, NJ10, JJ10E). DUALIS I (J10, NJ10, JJ10E). KANGOO / GRAND KANGOO (KW0/1_). 1.5 dCi 110 (KW0C, KW0H). 1.5 dCi (BR0H, CR0H, CR1S, BR1S). EURO CLIO III (BR0/1, CR0/1). CLIO CAMPUS III (BR0/1, CR0/1). 1.5 dCi (BT00, BT0A, BT0T, BT1J). LAGUNA III Sport Tourer (KT0/1). 1.5 dCi (KR0H, KR1S). MEGANE III Hatchback (BZ0/1_, B3_).
1.5 dCi (BZ09, BZ0D, BZ1W). 1.5 dCi (DZ0C, DZ1A). 1.5 dCi (DZ09, DZ0D, DZ1F, DZ1G). 1.5 dCi (KZ0C, KZ1A). 1.5 dCi (KZ09, KZ0D, KZ1G).
1.5 dCi (L30D, L30L, L306, L33F, L33L, L33M, L33V, L33W). 1.5 dCi 90 (FW0G, FW05, FW08, FW11). 1.5 dCi (EZ09, EZ1G, EZ0D). 1.5 dci (M20, M20M, M20K, M20KK).
1.5 dCi 75 (KW07, KW10, KW04). 1.5 dCi 90 (KW05, KW08, KW0G, KW11).
1.5 dCi (L70R, L731). 1.5 dCi (BZ1G, BZ1W, BZ0R). QASHQAI II SUV (J11, J11_). QASHQAI II Wagon (J11, J11_). KICKS II SUV (J11, J11_). ROGUE SPORT II SUV (J11, J11_). TONDAR 90 I Estate (KS_). 1.5 dCi 4x4 (HSMC). CLIO III Hatchback Van (SB_, SR_). 1.5 dCi (HSAE, HSAD, HSAF, HSJ7, HSMC, HSMD). 1.5 dCi 4x4 (HSMD). TWINGO II Hatchback Van (CNO_). You can use YMM compatibility chart, but we want to pay your attention, that it was made as a general guide only. If you have doubts, questions regarding fitment or any other requests, please, contact Elart tech support for assistance. Strictly important to provide VIN code and detailed car information with your request since there can be different options for your car specific tech characteristics.
The VIN 17-character number (digits and capital letters) can be found by looking at the dashboard on the driver's side of the vehicle or on the driver's side door and look at the door post. Packages sent by courier require signature. If you need our assistance, please let us to know. If you see that the package that courier tries to deliver is damaged, please fill up the claim form or do not accept it.
NOTIFY US right away, we will arrange a replacement/reimburse your order A. This option works 30 days after the customer manager support contacted you. Items that are sent in vacum or lubricated film cannot be opened if the retuns is issued. Please let us to know if you have not received our feedback, we will give feedback manually. This item is in the category "Vehicle Parts & Accessories\Car Parts & Accessories\Engines & Engine Parts\Timing Components & Kits\Timing Kits".
The seller is "elartcom" and is located in this country: LT. This item can be shipped worldwide.
Brand: FEBI BILSTEIN
Manufacturer Part Number: 173031
Model: MEGANE III Grandtour (KZ0/1), GRAN TOUR III Grandtour (KZ0/1), MODUS / GRAND MODUS (F/JP0_), TWINGO II (CN0_), DUSTER (HS_), CUBE (Z12), SCENIC III (JZ0/1_), GRAND SCENIC III (JZ0/1_), SANDERO, LOGAN (LS_), LOGAN MCV (KS_), LOGAN EXPRESS (FS_), LOGAN Pickup (US_), NV200 / EVALIA Bus, EVALIA Bus, NV200 Bus, NV200 Van, KANGOO Express (FW0/1_), KANGOO Rapid (FW0/1_), QASHQAI / QASHQAI +2 I (J10, NJ10, JJ10E), DUALIS I (J10, NJ10, JJ10E), NOTE (E11, NE11), KANGOO / GRAND KANGOO (KW0/1_), KANGOO (KW0/1_), CLIO III (BR0/1, CR0/1), EURO CLIO III (BR0/1, CR0/1), CLIO CAMPUS III (BR0/1, CR0/1), LUTECIA III (BR0/1, CR0/1), LAGUNA III (BT0/1), LAGUNA III Grandtour (KT0/1)
Compatible Vehicle Make: RENAULT, DACIA, NISSAN
Reference OE/OEM Number: K9K 834 K9K 836 K9K 276 K9K 846 K9K 292 K9K 892 K9K 894 K9K 896, K9K 898 K9K 770 K9K 820 K9K 837 K9K 808 K9K 608 K9K 884 K9K 782, K9K 858 K9K 856 K9K 636 K9K 430 K9K 410 K9K 826 K9K 774 K9K 628, K9K 646 K9K K9K 282 K9K 816 K9K 849 BZ0/1_ DZ0/1_ BZ_ KZ0/1, LU1/2_ L3_ JZ0/1_ E11 NE11 K12 X76 KT0/1 J9_ JS_ DT0/1 J10 NJ10, JJ10E HS_ LS_ KS_ FS_ US_ F/JP0_ BR0/1 CR0/1 KR0/1_ SB_ SR_ CN0_, EZ0/1_ FW0/1_ KW0/1_ BH_ KH_ J5_ H5_ BT0/1 L70_ J11 J11_ F15 E12, K14 Z12 K13_ MK13K_ C11 SC11 P16 C13 D10 NISSAN 16806-00QBE, 16806-00QBE S3 RENAULT 82 00 537 033 82 00 537 033 S3 SUZUKI, 12761-84A50 12761-84A50 S3 DACIA 82 00 537 033 82 00 537 033 S3, HELLA 8MP 376 810-851 8MP 376 814-821 8MP 376 814-831 8MP 376, 817-821 RUVILLE 55581703 BOSCH 1 987 946 942 CONTINENTAL CTAM, CT1035WP4 GATES KP25578XS-2 LEMFORDER 31512 01 DAYCO KTBWP5322, SKF VKMC 06134-3 MAGNETI MARELLI 340018181101 341200000358, 600000006850 HERTH+BUSS JAKOPARTS J1121034 HUTCHINSON 123 HTDPR, 27 OPTIBELT ZRK 1325 QUINTON HAZELL QTB677 DOLZ 05KD003 GRAF, KP977-1 KWP KW977-1 SWAG 33 10 1594 DELPHI TB6216 TB6252 METZGER, WM-Z 722 WM-941006 WM-94944 SNR KDP455.582 AISIN ATB123-27 INA, 530 0197 32 METELLI 30-0977-1 OPTIMAL R-1501 MAPCO 43132 MEYLE, 051 123 1002 AIRTEX TB-0089M JAPANPARTS DD-114 KDD-114 SKD-114, HEPU 29-0058 GK 791063 FLENNOR 4467V BANDO 123B-RU27 ASHIKA, KCT114 SKC114 40-01-114 MITSUBOSHI 123XR27 Saleri SIL C043, NIPPARTS J1121035 MGA CD0545 X545H8 X545H9 1091K1 821K1 821K2, 977K1 SASIC 1764006 FAI AutoParts 75123 MAHLE CPK 118 000P CPK, 119 000P CPK 136 000P CPK 84 000P CPKX 128 000P TOPRAN 700 787, MASTER-SPORT GERMANY 1035-SD-PCS-MS GGT COKD003 KLAXCAR FRANCE, 391231z COMLINE CTBK001 NPS N112N33 N116N59 N118N03 BGA TB7320, JAPKO KJT114 SKJ114 40114 LUCAS LDK0923 LKP030 LKP030-1 LKP031, LKP031-1 LKP077 ASAM 30690 STELLOX 09-04906-SX 3RG 14605 LYNXauto, PK-1090 123CL27 AUTOKIT 04.5052 04.5052PA 04.5052PA2 PEMEBLA

---