STARTER FOR RENAULT MEGANE/CC/II/Grandtour/Sport/Tourer/Break/Coach/Coupé/III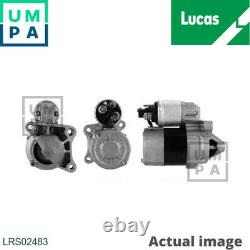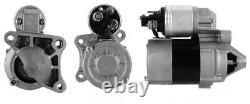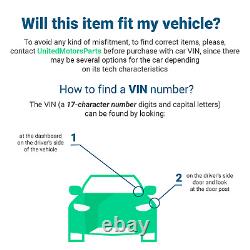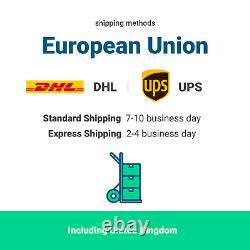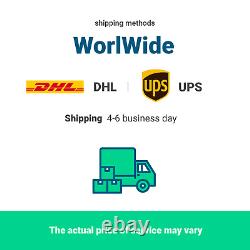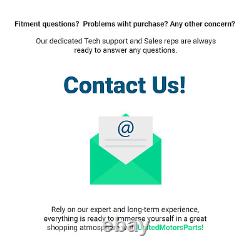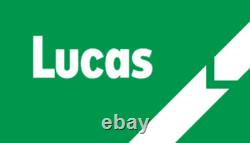 All tech data details in the listings description section are provided from official manufacturers' tech databases. Thank you for your understanding. 1.6 16V (EZ0U, EZ1U). 1.4 MPI LPG (LS0C). MEGANE II Sport Tourer (KM0/1_). 1.6 16V BB01, BB0H, BB0T, BB14, BB1D, BB1R, BB2KL, BB3G.. CLIO Mk II (BB_, CB_). CLIO MIO II (BB_, CB_). 1.6 16V (KA0B, KA04, KA11). 1.6 16V (DA0B, DA04, DA11). 1.6 16V BA04, BA0B, BA11, BA1J, BA16, BA19, BA1K, BA1V... 1.6 16V LA00, LA04, LA0B, LA11, LA16, LA19, LA1J, LA1K... 1.6 16V (EA04, EA0B, EA11, EA1J). SCENIC I MPV (JA0/1_, FA0_). 1.4 16V (JA0D, JA1H, Ja0W, JA10). 1.6 16V (BG0A, BG0L). 1.6 16V (KG0A, KG0L). LAGUNA II Sport Tourer (KG0/1_).
1.4 16V (B/CB0P, BB13). 1.4 16V (BM0B, CM0B). 1.6 16V (BM0C, CM0C). 1.6 (JM0C, JM0J, JM1B).
1.4 (JM0B, JM0H, JM1A). 1.4 (LSOA, LSOC, LSOE, LSOG). 1.6 (LSOB, LSOD, LSOF, LSOH). 1.6 16V LS09, LS0L, LS0M, LS0P, LS0V, LS18, LS1S, LS1V... 1.6 16V (KS0L, KS0M, KS0P, KS1S). 1.6 16V (LM1R, LM0C). KANGOO / GRAND KANGOO (KW0/1_). 1.6 (KW00, KW0Y, KW0E, KW0N, KW0P). 1.6 16V (KW03, KW09, KW0D, KW0U, KW0W, KW13).
1.6 Kangoo (KW03, KW09, KW0D, KW0U, KW0W, KW13). 1.6 (FW00, FW0E, FW0N, FW0P, FW0Y). 1.6 16V (FW03, FW09, FW0D, FW0U, FW0W, FW13). CLIO II Hatchback Van (SB0/1/2_).
MEGANE III Hatchback (BZ0/1_, B3_). 1.6 16V (DZ0U, DZ1B, DZ1H). GRAN TOUR III Grandtour (KZ0/1). 1.6 16V (KZ0U, KZ1B, KZ1U).
1.6 16V (L301, L30F, L30P, L30R). 1.6 16V LPG (FW03, FW09, FW0W).
LARGUS Estate Van (KS0_, RS0_, KSA_). 1.6 (JA00, JA16, JA15, JA19, JA1V, JA2B, JA2C, JA0B). 1.6 RT 16V JA00, JA16, JA15, JA19, JA1V, JA2B, JA2C... 1.6 16V LPG (KW0U).
SCÉNIC I MPV (JA0/1_, FA0_). KANGOO / GRAND KANGOO II (KW0/1_). 1.6 RT 16V (JA00).
You can use YMM compatibility chart, but we want to pay your attention, that it was made as a general guide only. If you have doubts, questions regarding fitment or any other requests, please, contact UnitedMotorsParts tech support for assistance. Strictly important to provide VIN code and detailed car information with your request since there can be different options for your car specific tech characteristics.
The VIN 17-character number (digits and capital letters) can be found by looking at the dashboard on the driver's side of the vehicle or on the driver's side door and look at the door post. We are asking for your patience if you will not get your order on time, as it could be a delay up to 4 weeks. We dispatch Monday - Friday.
We aim to pack and dispatch goods as soon as possible. By placing an international order, you are agreeing to the terms outlined below.
Kindly ask you to check the condition of the item and its package while the receiving at the post office or with the courier. If you see that the package that courier tries to deliver is damaged, please fill up the claim form or do not accept it. NOTIFY US right away, we will arrange a replacement/reimburse your order A. Your satisfaction is our primary concern. We are guaranteed about our products, but in case it does not match your vehicle, you will have 30 days to return it. The cost of returning the item to us is your liability. The item is your responsibility until it reaches us.
Kindly remind that we need a time to check the items' condition and test them. Please let us to know if you have not received our feedback, we will do that manually. This item is in the category "Vehicle Parts & Accessories\Car Parts & Accessories\Starters, Alternators, ECUs & Wiring\Starter Motors".
The seller is "unitedmotorsparts" and is located in this country: LT. This item can be shipped worldwide.
Brand: LUCAS
Manufacturer Part Number: LRS02483
Model: MEGANE CC (EZ0/1_), KANGOO Express (FC0/1_), KANGOO Rapid (FC0/1_), LOGAN Pickup (US_), LOGAN (LS_), SANDERO, LOGAN MCV (KS_), LOGAN EXPRESS (FS_), MEGANE II Estate (KM0/1_), MEGANE II Grandtour (KM0/1_), MEGANE II Sport Tourer (KM0/1_), CLIO II (BB_, CB_), CLIO Mk II (BB_, CB_), LUTECIA II (BB_, CB_), CLIO MIO II (BB_, CB_), THALIA II (LU_), SYMBOL II (LU_), SANDERO/STEPWAY I (BS_), DUSTER (HS_), MEGANE I Grandtour (KA0/1_), MEGANE I Break (KA0/1_), MEGANE I Coach (DA0/1_), MEGANE I Coupe (DA0/1_), MEGANE I (BA0/1_), MEGANE I Classic (LA0/1_), MEGANE I Cabriolet (EA0/1_), SCENIC I MPV (JA0/1_, FA0_), SCENIC II (JM0/1_), LAGUNA II (BG0/1_), LAGUNA II Grandtour (KG0/1_)
Compatible Vehicle Make: RENAULT, DACIA, LADA
UPC: 5708279186078
EAN: 5708279186078
Reference OE/OEM Number: K4M 858 K4J 712 K7J 710 K7M 710 K4M 762 K4M 690 K4M 696 K4M 606, K7M 718 K4M 697 K4J 711 K4J 710 K4J 713 K4J 715 K4M 704 K4M 712, K4M 764 K4M 740 K4M 748 K7M 800 K7J 714 K4M 760 K4M 813 K4M 761, K4M 812 K4M 706 K4M 766 K7M 812 K7M 828 K4M 834 K4M 616 K4M 842, K4M 845 K4M 707 K4M 700 K4M 776 K7M 704 K4M 856 K4M 788 K4M 716, K4M 694 VAZ- K4M VAZ-K7M K4M 710 K4M 742 K4M 743 K4M 708 K4M 744, K4M 745 K4J 732 K7M 818 K4J 730 K4J 740 K4M 850 K4M 714 K4M 838, K4M 848 K4M 839 K7M 732 K4M 698 K4M 782 K4M 642 K4M 709 K4M 701, K4J 714 K4J 750 K4J 770 EZ0/1_ LB_ BS_ KM0/1_ HS_ BB_ CB_ JA0/1_, FA0_ JM0/1_ KS_ FS_ US_ LM0/1_ BM0/1_ CM0/1_ EM0/1_ KE_ FW0/1_, LS_ L8_ K8_ B8_ LA0/1_ KG0/1_ F90 BG0/1_ LU1/2_ DZ0/1_ JS_ R90, KC0/1_ FC0/1_ BA0/1_ BZ0/1_ KZ0/1 L3_ KA0/1_ DA0/1_ EA0/1_, CITROEN 8200781939 8200815079C 8200815083 MITSUBISHI M000T46371ZT, M0T46371ZT NISSAN 23300-1105R PEUGEOT 8200781939 8200815079C, 8200815083 RENAULT 6001549012 7711497421 8200182178 8200266777, 8200266777B 8200266777C 8200266777D 8200781943A 8200781939 TOYOTA, F000CD0202 VALEO 438163 458179 726064 726864 D7E27 D7E47 D7E48, FS10B3 FS10E3 FS10E3B TS10E3 TS10P3 BOSCH 0986022810 F000CD0A02, F000CDO202 FRIESEN 8080180 DELCO REMY DRS0661 DRS3948 HOLGER, CRISTIANSEN CS1276 ELSTOCK 25-4155 JP GROUP 4390300600 4390300609, EUROTEC 11022810 11090074 CEVAM 3347 DRI 330059092 RE-EX, 502-01668 PowerMax 8212113 AUTOELECTRO AEY2483 QX COMPONENTS, QS3389 CITROËN 8200781939 8200815079C 8200815083 DACIA 7711497421, 8200182178 8200266777 TMI ST01668

---