Renault Clio Sport Cup Front Brake Discs C Hook Grooved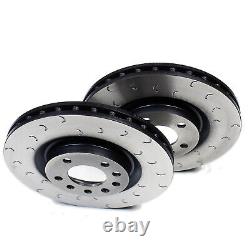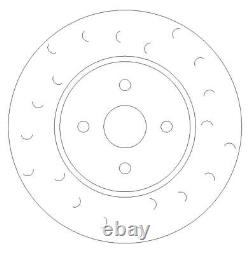 Renault Clio Sport Cup Front Brake Discs C Hook Grooved. HALO C Hook Slotted Sport Brake Discs. HALO brake discs perform on the road and on the track but as you can imagine the temperatures achieved on the track are usually much higher than seen under normal road use, if using on the track it's important that extra care is taken during fitment and post fitment. Ensure the hubs are cleaned before fitment. Ensure there is no excess free play in wheel bearings. Ensure the brake discs are running true before use by measuring run-out. Ensure the brake caliper pistons and slides are move freely checking slides for wear. Ensure tightening torques are adhered too.
After fitment and road-testing re-check the wheel torque, this is especially important when using on track use after several laps, as the heat absorbed by the brake discs will transmit through to the wheel hub and wheel, this causes your components to expand and may lead to reduced wheel tightening torque. This will lead to brake vibrations when braking and may permanently damage your brake discs and ruin your track day enjoyment.
All HALO Sport brake discs are supplied as an axle set unless otherwise stated. All dimensions quoted are in metric mm unless otherwise stated.

---