Powerflex Strut Top Mounts for Renault Clio II 172/182 2.0 Sport ONLY 1998-2012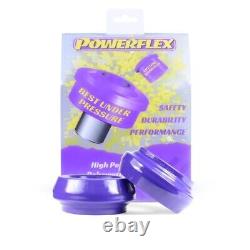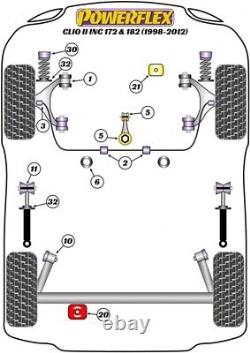 These are the common problems associated with soft, ageing, or failing rubber suspension bushes. POWERFLEX products offer the cure. Replaces OEM Part Number = 6000-073-600. Diagram reference: 30 (See 2nd Picture above). Made in our 80A or 95A durometer material, our top mounts restore ride-height and precision making them an ideal replacement when changing springs and dampers.
Mistakes happen from time to time BUT any costs incurred relating to wrongly ordered items will be customers' responsibility. We supply mainly non-standard items that are often not a straight forward DIY fit.
In some cases, modifications or adaptations may be required to achieve an acceptable fit. We therefore recommend that parts we supply should be fitted by a qualified mechanic.
Drop links / Stabiliser bars.

---