New Outside Mirror For Renault Clio III Br0 1 Cr0 1 D4f 786 K4m 862 Alkar E-2773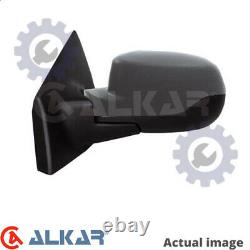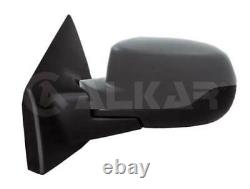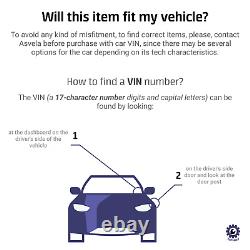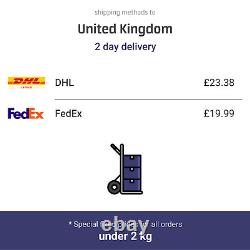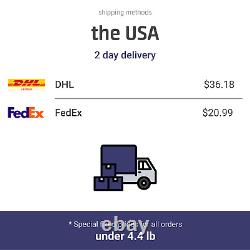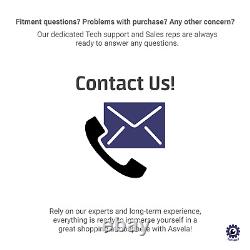 NEW OUTSIDE MIRROR FOR RENAULT CLIO III BR0 1 CR0 1 D4F 786 K4M 862 ALKAR E-2773. All tech data details in the listings description section are provided from official manufacturers' tech databases.
Thank you for your understanding. EURO CLIO III (BR0/1, CR0/1). CLIO CAMPUS III (BR0/1, CR0/1). 1.2 16V (BR02, BR0J, BR11, CR02, CR0J, CR11). 1.2 16V (BR0R, BR1D, BR1L, CR0R).
1.6 16V BR05, BR0B, BR0Y, BR15, BR1J, BR1M, BR1Y, CR0B... 1.5 dCi (C/BR0G, C/BR1G). 1.5 dCi (BR17, CR17). 1.5 dCi (BR0H, CR0H, CR1S, BR1S). 2.0 16V Sport (CR0N, CR1P).
1.5 dCi (BR1C, CR1C). 2.0 16V (BR0C, BR0K, CR0C, CR0K). 1.2 16V (BR0P, CR0P). 1.2 16V (KR02, KR0J).
1.5 dCi (KR1C, KR1N). 1.5 dCi (KR0H, KR1S). 1.2 (BR01, BR03, BR0E, CR0E). 1.2 16V Hi-Flex (KR0S).
1.2 16V Hi-Flex (BR1U, CR1U). 1.6 16V GT (BR10, CR10). 1.2 Ethanol (CR1U, BR1U). 1.2 16V Hi-Flex (KR1U).
You can use YMM compatibility chart, but we want to pay your attention, that it was made as a general guide only. If you have doubts, questions regarding fitment or any other requests, please, contact Spareparts4cars tech support for assistance. Strictly important to provide VIN code and detailed car information with your request since there can be different options for your car specific tech characteristics. The VIN 17-character number (digits and capital letters) can be found by looking at the dashboard on the driver's side of the vehicle or on the driver's side door and look at the door post. Packages sent by courier require signature. If you need our assistance, please let us to know. If you see that the package that courier tries to deliver is damaged, please fill up the claim form or do not accept it. NOTIFY US right away, we will arrange a replacement/reimburse your order A.
We will gladly accept your return within 30 days of receiving. This option works 30 days after the customer manager support contacted you. Items that are sent in vacuum or lubricated film cannot be opened if the return is issued. Please let us to know if you have not received our feedback, we will give feedback manually. This item is in the category "Vehicle Parts & Accessories\Car Parts & Accessories\Exterior Parts & Accessories\Side View Mirrors\Mirror Assemblies".
The seller is "spareparts4cars" and is located in this country: LT.
Manufacturer Part Number: 6129176
Brand: ALKAR
Placement on Vehicle: L
Wing Mirror Part Type: Complete Wing Mirror
Classic Car Part: No
Custom Bundle: No
Modified Item: No
Mileage: 0
Warranty Period: 12 Month
Unit Quantity: 1
Unit Type: Unit
Reference OE/OEM Number: BR0/1 CR0/1 KR0/1 D4F 786 K4M 862 K9K 770 K9K 752 K9K 766, F4R 832 K9K 772 D4F 742 D4F 764 K4M 748 K9K 750 D4F 740 D4F 706, K4M 804 K4M 800 K4M 801 K4J 780 K9K 714 K9K 768 K9K 764 K9K 774, M4R 700 M4R 701 D4F 784 F4R 830 ALKAR A178352A 6129176 6101175, 6105175 6121175 6125175 6125176 6137176 6139176 6140221 6164176, 6433228 6138177 6140177 6177177 6187177 6341176 BLIC, 5402092002119P 5402041129224 5402041129224P 5402092002115P, 5402092002117P 6102021232227P 6102021233228P 6102021292228P, 5402092002234P 5402092002238P 610309049353P DIEDERICHS 4414024, 4414224 4464227 4464228 4464424 4415025 4415225 4415327, EQUAL QUALITY RD00916 RD02086 RD02087 RD02088 RD02089 RD02386, RI02022 RI02023 RI02024 RS03009 IPARLUX 27800593 24800571, 24804431 24804471 27800581 27804481 27808264 31804429 24255902, 27259402 41800501 JOHNS 60093881 60223881 60093793 JUMASA, 54334060 54014059 54014060 54114059 54114060 54314060 54324092, 54514059 54614059 55014060 55024059 55024060 54624084 57314060, KLOKKERHOLM 60411062 60411064 60061043 60331045 LORO 3114G02, 3114G04 3115M01 PATRON PMG3114G02 PMG3115C01 PRASCO RN3277324, RN3277324P RN0327323 RN0327323P RN3257113 RN3257113P RN3257123, RN3257123P RN3257313 RN3257313P RN3257323 RN3257323P RN3257503, RN4207503 RN4207523 RN3277124 RN3277314 RN3277314P RN3277413, RN3277414 RENAU 7701071872 7701054753 7701071875 RENAULT, SCHLIECKMANN 10625832 10625872 10631802 10761802 10761812, 10761822 10761832 10761861 10761871 10761943 SPILU 55261 12489, 54302 54343 54345 54347 54349 55229 55231 56421 56439 55233, 56442 56446 SPJ E2773 L0550 L0686 L0836 V0327 E-2773 TYC, 3280071 3280077 3280085 32800851 3280087 3280089 3280091, 3280093 3280101 32801011 3280103 3280105 32801051 3280107, 388RNG121 3280136 32801362 3280138 3280174 VAN WEZEL 4327832, 4327838 4328808 4331804 4331808 4331814 4333813 4333817 4333827
EAN: 8424445129805
UPC: 8424445129805
Type: Standard Mirror Assembly

---