New Drive Shaft For Renault Clio II Box Sb0 1 2 D7f 746 D7f 720 D7f 726 Skf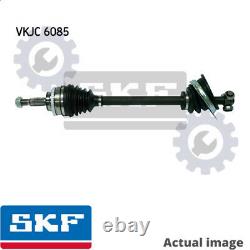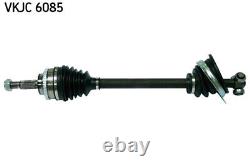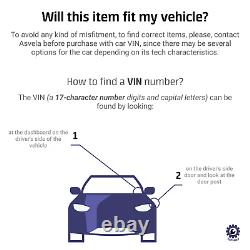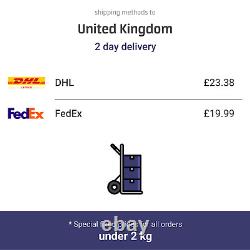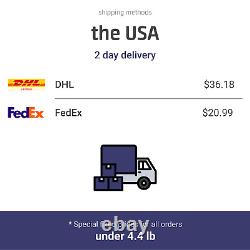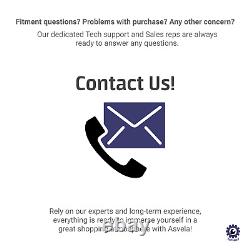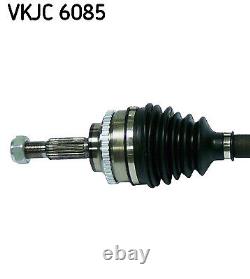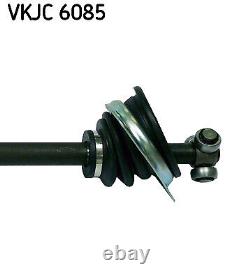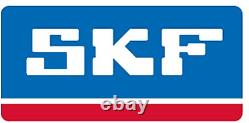 NEW DRIVE SHAFT FOR RENAULT CLIO II BOX SB0 1 2 D7F 746 D7F 720 D7F 726 SKF. Number of Teeth, ABS ring. Bolt Hole Circle Ø [mm]. All tech data details in the listings description section are provided from official manufacturers' tech databases. Thank you for your understanding. 1.2 (KC0A, KC0K, KC0F, KC01). 1.4 (KC0C, KC0H, KC0B, KC0M). D 55 1.9 (KC0D). D 65 1.9 (KC0E, KC02, KC0J, KC0N).
1.2 BB0A, BB0F, BB10, BB1K, BB28, BB2D, BB2H, CB0A... CLIO Mk II (BB_, CB_).
CLIO MIO II (BB_, CB_). 1.6 16V BB01, BB0H, BB0T, BB14, BB1D, BB1R, BB2KL, BB3G..
1.4 (FC0C, FC0B, FC0H, FC0M). D 65 1.9 (FC0E, FC02, FC0J, FC0N).
1.4 16V (B/CB0P, BB13). CLIO II Hatchback Van (SB0/1/2_).
1.2 (SB0A, SB0F, SB1K, SB2D). 1.2 16V BB05, BB0W, BB11, BB27, BB2T, BB2U, BB2V, CB05... 1.2 16V (KC05, KC06, KC03, KC0T, KC0W, KC1D). 1.2 16V (FC05, FC0W, FC1D, FC1P, FC1K, FC0T). 1.5 dCi (FC07, FC1R). 1.5 dCi (KC08, KC09). 1.5 dCi (FC08, FC09). 1.2 (SB0A, SB0F, SB10). You can use YMM compatibility chart, but we want to pay your attention, that it was made as a general guide only. If you have doubts, questions regarding fitment or any other requests, please, contact Spareparts4cars tech support for assistance. Strictly important to provide VIN code and detailed car information with your request since there can be different options for your car specific tech characteristics. The VIN 17-character number (digits and capital letters) can be found by looking at the dashboard on the driver's side of the vehicle or on the driver's side door and look at the door post. Packages sent by courier require signature.
If you need our assistance, please let us to know. If you see that the package that courier tries to deliver is damaged, please fill up the claim form or do not accept it.
NOTIFY US right away, we will arrange a replacement/reimburse your order A. We will gladly accept your return within 30 days of receiving. This option works 30 days after the customer manager support contacted you. Items that are sent in vacuum or lubricated film cannot be opened if the return is issued.
Please let us to know if you have not received our feedback, we will give feedback manually. This item is in the category "Vehicle Parts & Accessories\Car Parts & Accessories\Transmission & Drivetrain\Drivetrain Hardware & Fasteners". The seller is "spareparts4cars" and is located in this country: LT.
This item can be shipped worldwide.
Reference OE/OEM Number: ACEMARK 213411 187214 215138 ASHUKI NI900 NI901 AUTEX 830911, 821387 AYWIPARTS AW1510861A BGA DS7300LA BUGIAD 51027 CAR, GRN6910K CDX 23063944 307844 230639/44 CIFAM 607542 655-865, COMLINE ECV224 DA SILVA 4511AT C4511A JC4511A J8582 DENCKERMANN, C120222 DEPA 3200054 DYNAMATRIX A178352A DDS250261 EAI, T49201A2 EKG 924532 FARCOM 140073 240374 FAST FT27163 FT25518K, FEBEST 2410KANGA44 FENOX CV16214 FORMPART 22380098S 22398004S, FRIESEN FDS1152 GENERAL RICAMBI RE3369 GKNSPIDAN 24532 GLO, 3727K 3A73K GR ND3203 GSP 250261 850069 HAFT GA0202, HERTH+BUSS JAKOPARTS J2821166 IPD 312776 JD JCT0107A JP GROUP, 4343300210 4343300219 KAGER 131544 KAMOKA 6014 KAVO PARTS, CV6538 LOBRO 304805 304566 304689 LOEBRO LPR KRN703 LYNXAUTO, CO6322A MAGNETI MARELLI 600000060810 MAPCO 16157 16120, MASTER-SPORT 850069SETMS METELLI 151542 17-0865 MEYLE, 16144980054 16144980029 MILES GC01105 GA20398 NAKAYAMA NJ576NY, NIPPARTS N2821048 NK 513911 ODM-MULTIPARTS 18291042 18291102, 12291382 OPEN PARTS CVJ561910 OPTIMAL DS3564 DS2574 CW1504, PASCAL G1R022PC PATRON PDS0265 PCV1542 PROFIT 27102665, PROTECHNIC PRA089 PRJ276 QH BENELUX QVJ1448 QUINTON HAZELL, RCA FRANCE RE90A RCAFRANCE R369A R369AN RENAU 77 11 135 906, 82 00 236 109 82 00 236 110 82 00 613 824 82 01 187 723, 77 11 135 895 RENAULT 82 00 623 787 RUVILLE 75517S SBS, 1914513911 SERCORE 12844 22844 21450 30450 SHAFTEC R214AL SKF, VKJC6085 SNR DK55129 DK55126 DK55.126 DK55.129 DK55.148 SNRA, R1198 SPIDAN STATIM C350 STELLOX 1581917SX 5703459SX 1501542SX, TALOSA 76RN8070A TRAKMOTIVE 300830 TRISCAN 854025601 854025118, VAICO V460480 VEMA 20018978 ZEKKERT AW4786
Brand: SKF
Manufacturer Part Number: VKJC 6085
EAN: 7316575491529
UPC: 7316575491529

---