New Air Conditioning Compressor Unit Module For Renault Nissan D4f 744 D4f 786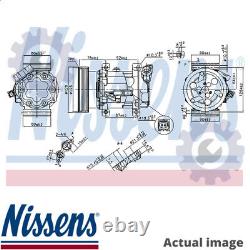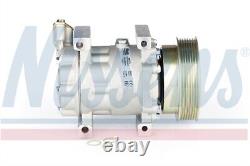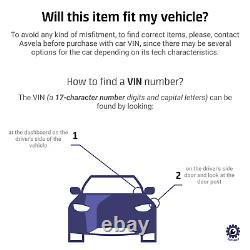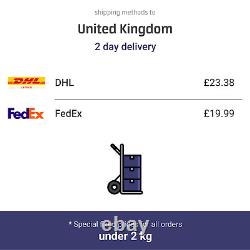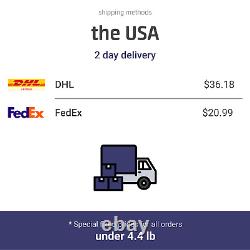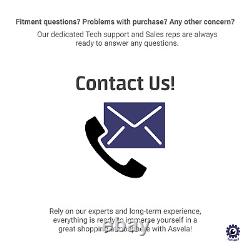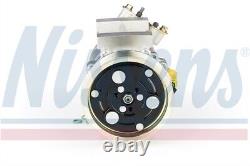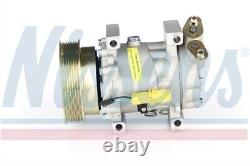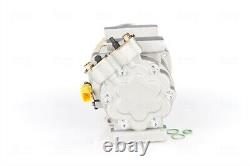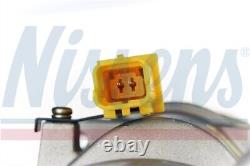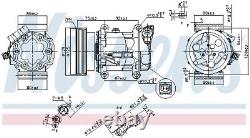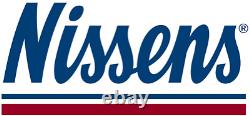 NEW AIR CONDITIONING COMPRESSOR UNIT MODULE FOR RENAULT NISSAN D4F 744 D4F 786. Will this item fit your vehicle? Before purchasing, please, pay attention to item Tech Data and check Reference Numbers section. Make sure that one of these reference numbers does coincide with the number of your previous part or does replace your Original Equipment Number. Surely, in case you doubt in fitment, cannot find the number of your previous part listed in Reference Numbers section, or just cannot be sure about item compatibility with your vehicle, we are here to assist you from Monday to Friday (excluding weekends, but still we will get in touch on Monday).
Thank you for your understanding. Our listings tech data details are provided from official manufacturers' tech data sources. It is highly recommended to verify fitment with our dedicated support before ordering. Use engines info and vehicle YMM compatibility chart for general guide.
To avoid any kind of misfitment, when you doubt in compatibility, or cannot find the correct item, please, contact Parts4Car tech support before purchasing. Strictly important to provide VIN along with your detailed request since there can be different options for your car specific tech characteristics.
The VIN a 17-character number (digits and capital letters)can be found by looking at the dashboard on the driver's side of the vehicle or on the driver's side door and look at the door post. NISSENS 89372 5707286358829 F/JP0 SB SR KR0/1 BR0/1 CR0/1 KW0/1 FW0/1 CN0 E4M E11 NE11 K12 D4F 744 D4F 786 D4F 740 K4M 794 K4M 790 K4M 791 K4M 800 K4M 801 K9K 768 K9K 766 K9K 760 K9K 770 K9K 750 D4F 764 K9K 752 K4J 780 K4J 770 K9K 764 K9K 772 D4F 784 D4F 742 K4M 862 K9K 714 K9K 774 F4R 832 D4F 706 K4M 804 F4R 830 K9K 808 K9K 802 K9K 804 K4M 830 K9K 806 K9K 608 K9K 628 K9K 816 K4M 834 K9K 800 K9K 812 K7M 750 K9K 648 K9K 636 K9K 646 K9K 647 K9K 718 D4F 780 D4F 782 K4M 854 K9K 820 D4F 770 D4F 772 D7F 800 K9K 740 K4M 831 K4M 835 K9K 292 K9K 276 K9K 700 K9K 708 K9K 704 K9K 722 ACEMARK 186273 ACR 130554 130554R 130555 130555R 130558 130558R AHE 97004 AINDE AI30226N AKS DASIS 851609N 852772N ALANKO 550902 550617 AMK CC1031 ARD 920408 ASHIKA A178352A CMP2020179 ASHUKI N55013 N55015 N55032 AUTO AIR GLOUCESTER 141461 141452 AUTOCLIMA 40405229 40405265 AUTOGAMMA 108122 108569 AVA 32744 FDAK434 FDK434 RTAK069 RTAK401 RTAK452 RTK069 RTK331 RTK401 RTK452 AVA QUALITY COOLING BEHR HELLA SERVICE 8FK351316411 8FK351316421 8FK351316921 BH SERVICE CTR 1201590 CV PSH 579000019 DA SILVA FC0334 DELPHI TSP0155491 CS20523 DENSO DCP23053 DIEDERICHS DCK1496 DCK1503 DRI 700510226 700510451 ELECTRO AUTO 20A1904 ELSTOCK 510226 510451 ERA BENELUX AC36161 AC36161N AC51234 FISPA 11350 11396 FRIGAIR 92020179 92020206 HC-CARGO 240938 240933 HELLA HOFFER K11350 K11396 JAPANPARTS JAPKO KAGER 920439 LIZARTE 811040024 811040031 LUCAS ELECTRICAL ACP325 ACP550 MAGNETI MARELLI 359002000090 MEAT & DORIA NISSA 2763000Q1M 7711368902 8200357173 8200578856 8200756601 8200819568 NISSAN NISSENS 89332 89372 NPS N525N09 NRF 32744G PEMEBLA JAPCMP2020179 PRASCO RENAU RENAULT S.
T SCHLIECKMANN 6043K452 6043K401 SERCORE 16CA470 16CA765 STANDARD F4AC3133RM F4AC3029 F4AC3029RM TEAMEC 8600195 8600197 VALEO 813132 813632 VAN WEZEL 4300K452 4300K401 WAECO 8880100265 WEBASTO 82D0156153MA 82D0155871A WEZEL. Packages sent by courier require signature. If you need our assistance, please let us to know. If you see that the package that courier tries to deliver is damaged, please fill up the claim form or do not accept it. NOTIFY US right away, we will arrange a replacement/reimburse your order A. Items that are sent in vacum or lubricated film cannot be opened if the retuns is issued. Please let us to know if you have not received our feedback, we will give feedback manually. This item is in the category "Vehicle Parts & Accessories\Car Parts & Accessories\Air Conditioning & Heating\A/C Compressors & Clutches". The seller is "spareparts4cars" and is located in this country: LT. This item can be shipped worldwide.
Reference OE/OEM Number: F/JP0 SB SR KR0/1 BR0/1 CR0/1 KW0/1 FW0/1 CN0 E4M E11 NE11 K12, D4F 744 D4F 786 D4F 740 K4M 794 K4M 790 K4M 791 K4M 800 K4M 801, K9K 768 K9K 766 K9K 760 K9K 770 K9K 750 D4F 764 K9K 752 K4J 780, K4J 770 K9K 764 K9K 772 D4F 784 D4F 742 K4M 862 K9K 714 K9K 774, F4R 832 D4F 706 K4M 804 F4R 830 K9K 808 K9K 802 K9K 804 K4M 830, K9K 806 K9K 608 K9K 628 K9K 816 K4M 834 K9K 800 K9K 812 K7M 750, K9K 648 K9K 636 K9K 646 K9K 647 K9K 718 D4F 780 D4F 782 K4M 854, K9K 820 D4F 770 D4F 772 D7F 800 K9K 740 K4M 831 K4M 835 K9K 292, K9K 276 K9K 700 K9K 708 K9K 704 K9K 722 ACEMARK 186273 ACR, 130554 130554R 130555 130555R 130558 130558R AHE 97004 AINDE, AI30226N AKS DASIS 851609N 852772N ALANKO 550902 550617 AMK, CC1031 ARD 920408 ASHIKA A178352A CMP2020179 ASHUKI N55013, N55015 N55032 AUTO AIR GLOUCESTER 141461 141452 AUTOCLIMA, 40405229 40405265 AUTOGAMMA 108122 108569 AVA 32744 FDAK434, FDK434 RTAK069 RTAK401 RTAK452 RTK069 RTK331 RTK401 RTK452, AVA QUALITY COOLING BEHR HELLA SERVICE 8FK351316411, 8FK351316421 8FK351316921 BH SERVICE CTR 1201590 CV PSH, 579000019 DA SILVA FC0334 DELPHI TSP0155491 CS20523 DENSO, DCP23053 DIEDERICHS DCK1496 DCK1503 DRI 700510226 700510451, ELECTRO AUTO 20A1904 ELSTOCK 510226 510451 ERA BENELUX AC36161, AC36161N AC51234 FISPA 11350 11396 FRIGAIR 92020179 92020206, HC-CARGO 240938 240933 HELLA HOFFER K11350 K11396 JAPANPARTS, JAPKO KAGER 920439 LIZARTE 811040024 811040031 LUCAS ELECTRICAL, ACP325 ACP550 MAGNETI MARELLI 359002000090 MEAT & DORIA NISSA, 2763000Q1M 7711368902 8200357173 8200578856 8200756601, 8200819568 NISSAN NISSENS 89332 89372 NPS N525N09 NRF 32744G, PEMEBLA JAPCMP2020179 PRASCO RENAU RENAULT S.T, SCHLIECKMANN 6043K452 6043K401 SERCORE 16CA470 16CA765 STANDARD, F4AC3133RM F4AC3029 F4AC3029RM TEAMEC 8600195 8600197 VALEO, 813132 813632 VAN WEZEL 4300K452 4300K401 WAECO 8880100265
Brand: NISSENS
Manufacturer Part Number: 89372
EAN: 5707286358829
UPC: 5707286358829

---