Lambda Sensor Fits DACIA Duster RENAULT Captur Clio 0.9-2.0L 02-15 8200830903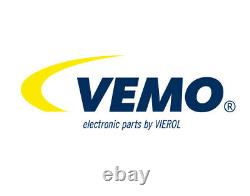 OEM Numbers: 82 00 830 903. Number of Poles: 4 terminal. Cable Length [mm]: 420 mm. Exhaust System: in front of the catalyst. Will this item fit your vehicle? Cross Reference And OE number list. 1.2 16V (BR0P CR0P). 1.2 16V Hi-Flex (BR1U CR1U). 1.2 Ethanol (CR1U BR1U).
1.6 16V BR05 BR0B BR0Y BR15 BR1J BR1M BR1Y CR0B.. 1.6 16V (BR09 BR0T CR09 CR0T). 1.6 16V GT (BR10 CR10).
2.0 16V Sport (CR0N CR1P). CLIO IV Sport Tourer (KH_). 2.0 (JK0A JK1D JK0N).
1.6 16V (L301 L30F L30P L30R). 1.6 16V (L304 L305 L30H). 2.0 16V (L30C L30G L30T L30V).
1.6 16V (FW03 FW09 FW0D FW0U FW0W FW13). 1.6 16V LPG (FW03 FW09 FW0W). 1.6 (FW00 FW0E FW0N FW0P FW0Y). KANGOO / GRAND KANGOO (KW0/1_).
1.6 16V FLEX (KW01). 1.6 16V (KW03 KW09 KW0D KW0U KW0W KW13).
1.6 (KW00 KW0Y KW0E KW0N KW0P). 1.6 16V (BT04 BT0D BT0U). 2.0 16V eco2 Flexfuel (L70B). 1.6 16V (EZ0U EZ1U). 2.0 CVT (EZ0G EZ1E EZ1P). 2.0 16V (BM0U CM0U). 1.6 16V Bifuel (DZ03 DZ1Y).
1.6 16V (DZ0U DZ1B DZ1H). 2.0 CVT (DZ0G DZ1E).
1.6 16V (KZ0U KZ1B KZ1U). 2.0 CVT (KZ0G KZ1P). 1.6 16V (BZ1B BZ1H).
1.6 16V Hi-Flex (BZ03). 2.0 CVT (BZ0G BZ1P).
1.6 16V (LM1R LM0C). MODUS / GRAND MODUS (F/JP0_). 1.6 (JP03 JP0B JP0U JP0Y JP1G).
1.6 16V (JZ0U JZ1B). 1.6 E85 (JZ03 JZ1Y). 2.0 16V (JZ0G JZ0P JZ1E JZ1P). 1.2 TCe 100 (CN0P).
1.2 Turbo (CN0C CN0F). 1.6 RS (CN0N CN0R CN0S). 2.0 16 V Turbo. 1.2 TCe 100 (E4MA). Packages sent by courier post require signature.
If you see that the package that courier tries to deliver is damaged, please fill up the claim form or do not accept it. NOTIFY US right away, we will arrange a replacement/reimburse your order A.
To avoid initiating an unpaid item case, please pay within 4 days. We serve customers world-wide by offering quality goods at unbeatable prices, all while maintaining a focus on superior customer service.
All questions will be answered promptly (usually in less than 24 hours except weekends and holidays). Give us your trust and we'll help you to repair or update your car! This item is in the category "Vehicle Parts & Accessories\Car Parts & Accessories\Exhaust & Emission Systems\Oxygen Sensors".
The seller is "tshopabs" and is located in this country: LV. This item can be shipped worldwide.
Manufacturer Part Number: V46-76-0020
Brand: VEMO
Reference OE/OEM Number: 8200830903 RENAULT DACIA CAPTUR I CLIO III, Grandtour IV Sport Tourer DUSTER ESPACE FLUENCE, GRAND SCENIC II KANGOO / BE BOP Express, LAGUNA Coupe LATITUDE MEGANE CC Coupe-Cabriolet, Estate Saloon Hatchback MODUS SANDERO/STEPWAY, TRAFIC Box Bus Platform/Chassis TWINGO VEL SATIS, WIND DUSTER Box LOGAN II MCV SANDERO BH_ BJ0_, BM0/1_ BR0/1 BS_ BT0/1 BZ0/1_ CM0/1_ CN0_ CR0/1, DT0/1 DZ0/1_ E4M_ EL EM0/1_ EZ0/1_ F/JP0_ FL, FW0/1_ H5_ HS_ J5_ JK0/1_ JL JM0/1_ JZ0/1_ KH_, KM0/1_ KR0/1_ KT0/1 KW0/1_ KZ0/1 L3_ L70_ LM0/1_, Box Closed Off-Road Vehicle Convertible Coupe MPV

---