INTERIOR BLOWER FOR RENAULT CLIO/III/Hatchback/Van/EURO/CAMPUS/Grandtour 1.5L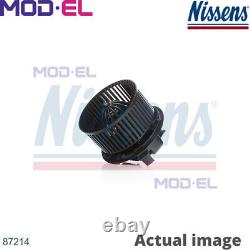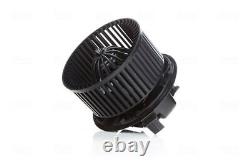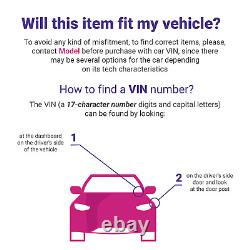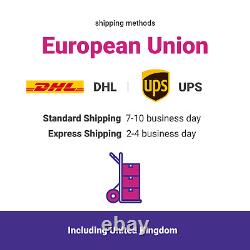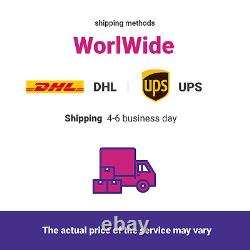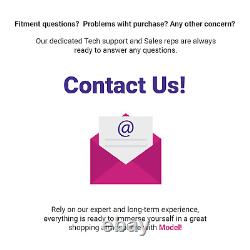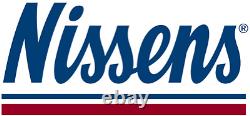 INTERIOR BLOWER FOR RENAULT CLIO/III/Hatchback/Van/EURO/CAMPUS/Grandtour 1.5L. All tech data details in the listings description section are provided from official manufacturers' tech databases. Thank you for your understanding. CLIO III Hatchback Van (SB_, SR_). EURO CLIO III (BR0/1, CR0/1). CLIO CAMPUS III (BR0/1, CR0/1). 1.2 16V (BR02, BR0J, BR11, CR02, CR0J, CR11). 1.2 16V (BR0R, BR1D, BR1L, CR0R). 1.6 16V (BR09, BR0T, CR09, CR0T). 1.6 16V BR05, BR0B, BR0Y, BR15, BR1J, BR1M, BR1Y, CR0B... 1.5 dCi (C/BR0G, C/BR1G). 1.5 dCi (BR17, CR17).
1.5 dCi (BR0H, CR0H, CR1S, BR1S). 2.0 16V Sport (CR0N, CR1P).
1.5 dCi (BR1C, CR1C). 2.0 16V (BR0C, BR0K, CR0C, CR0K). 1.2 16V (BR0P, CR0P).
1.2 16V (KR02, KR0J). 1.5 dCi (KR1C, KR1N). 1.5 dCi (KR0H, KR1S). 1.2 (BR01, BR03, BR0E, CR0E). 1.2 16V Hi-Flex (KR0S). 1.2 16V Hi-Flex (BR1U, CR1U).
1.6 16V GT (BR10, CR10). 1.2 Ethanol (CR1U, BR1U). 1.2 16V Hi-Flex (KR1U). You can use YMM compatibility chart, but we want to pay your attention, that it was made as a general guide only. If you have doubts, questions regarding fitment or any other requests, please, contact MOD-EL tech support for assistance.
Strictly important to provide VIN code and detailed car information with your request since there can be different options for your car specific tech characteristics. The VIN 17-character number (digits and capital letters) can be found by looking at the dashboard on the driver's side of the vehicle or on the driver's side door and look at the door post. We are asking for your patience if you will not get your order on time, as it could be a delay up to 4 weeks. We dispatch Monday - Friday. We aim to pack and dispatch goods as soon as possible.
By placing an international order, you are agreeing to the terms outlined below. Kindly ask you to check the condition of the item and its package while the receiving at the post office or with the courier. If you see that the package that courier tries to deliver is damaged, please fill up the claim form or do not accept it. NOTIFY US right away, we will arrange a replacement/reimburse your order A.
Your satisfaction is our primary concern. We are guaranteed about our products, but in case it does not match your vehicle, you will have 30 days to return it. The cost of returning the item to us is your liability.
The item is your responsibility until it reaches us. Kindly remind that we need a time to check the items' condition and test them. Please let us to know if you have not received our feedback, we will do that manually. This item is in the category "Vehicle Parts & Accessories\Car Parts & Accessories\Air Conditioning & Heating\Blowers & Fans\HVAC Blower Motors & Wheels".
The seller is "mod-el" and is located in this country: LT. This item can be shipped worldwide.
Brand: NISSENS
Manufacturer Part Number: 87214
Model: CLIO III Hatchback Van (SB_, SR_), CLIO III (BR0/1, CR0/1), EURO CLIO III (BR0/1, CR0/1), CLIO CAMPUS III (BR0/1, CR0/1), LUTECIA III (BR0/1, CR0/1), CLIO III Grandtour (KR0/1_), CLIO III Sportour (KR0/1_)
Compatible Vehicle Make: RENAULT
UPC: 5707286404168
EAN: 5707286404168
Reference OE/OEM Number: SB_ SR_ KR0/1_ BR0/1 CR0/1 D4F 740 D4F 784 K9K 770 D4F 742 D4F, 764 K9K 766 K9K 772 K4J 780 K9K 752 D4F 786 K4M 862 F4R 832 M4R, 700 M4R 701 D4F 706 K4M 804 K4M 800 K4M 801 K9K 714 K9K 768 K9K, 764 K9K 774 K9K 750 F4R 830 RENAULT 7701062225 7701062226 VALEO, 715056 VAN WEZEL 4331773 AKS DASIS 188049N BEHR HELLA SERVICE, 8EW351149531 8EW351149774 NRF 34031 FRIGAIR 05991190 VEMO, V46031390 AVA QUALITY COOLING RT8576 MAHLE AB217000P AB235000S, KALE OTO RADYATOR 343560 AUTO AIR GLOUCESTER 210040 THERMOTEC, DDR006TT AUTOGAMMA GA35012 KALE OTO RADYATÖR 343560

---