Drive Shaft For Renault Clio I B C57 5 357 F8q 678 Metelli 77 00 110 482 303234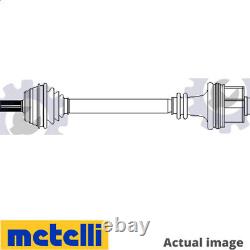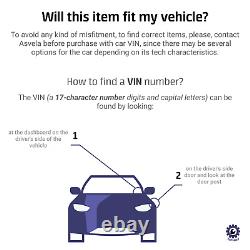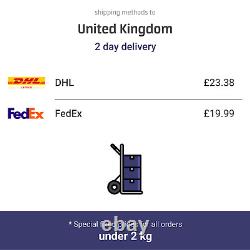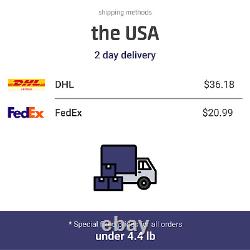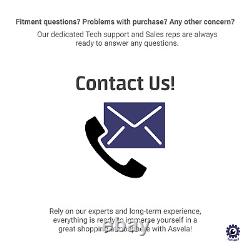 DRIVE SHAFT FOR RENAULT CLIO I B C57 5 357 F8Q 678 METELLI 77 00 110 482 303234. Number of Teeth, ABS ring. All tech data details in the listings description section are provided from official manufacturers' tech databases. Thank you for your understanding. 1.2 (KC0A, KC0K, KC0F, KC01).
1.2 BB0A, BB0F, BB10, BB1K, BB28, BB2D, BB2H, CB0A... CLIO Mk II (BB_, CB_). CLIO MIO II (BB_, CB_). 1.6 16V BB01, BB0H, BB0T, BB14, BB1D, BB1R, BB2KL, BB3G..
1.2 (FC01, FC0A, FC0F). 1.4 16V (B/CB0P, BB13). 1.2 16V (KC05, KC06, KC03, KC0T, KC0W, KC1D). 1.2 16V (FC05, FC0W, FC1D, FC1P, FC1K, FC0T). 1.5 dCi (FC07, FC1R).
CLIO II Hatchback Van (SB0/1/2_). CLIO I Hatchback Van (S57_). 1.2 LPG (BB0A, CB0A). 1.2 (SB0A, SB0F, SB10). You can use YMM compatibility chart, but we want to pay your attention, that it was made as a general guide only.
If you have doubts, questions regarding fitment or any other requests, please, contact Spareparts4cars tech support for assistance. Strictly important to provide VIN code and detailed car information with your request since there can be different options for your car specific tech characteristics. The VIN 17-character number (digits and capital letters) can be found by looking at the dashboard on the driver's side of the vehicle or on the driver's side door and look at the door post.
Packages sent by courier require signature. If you need our assistance, please let us to know. If you see that the package that courier tries to deliver is damaged, please fill up the claim form or do not accept it.
NOTIFY US right away, we will arrange a replacement/reimburse your order A. We will gladly accept your return within 30 days of receiving. This option works 30 days after the customer manager support contacted you. Items that are sent in vacuum or lubricated film cannot be opened if the return is issued.
Please let us to know if you have not received our feedback, we will give feedback manually.

---