CLUTCH KIT FOR RENAULT MODUS/GRAND MEGANE/II/Grandtour/Sport/Tourer/IV/III/Van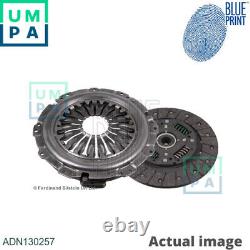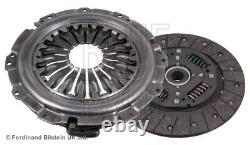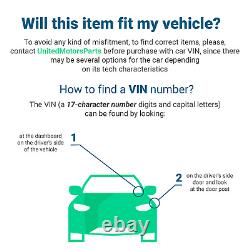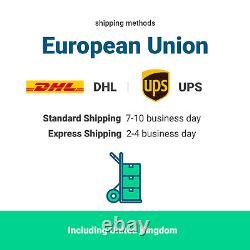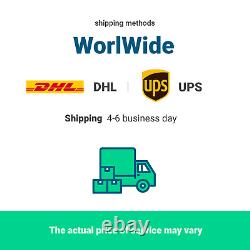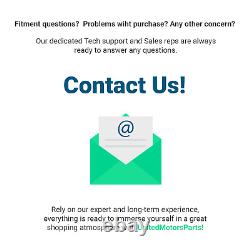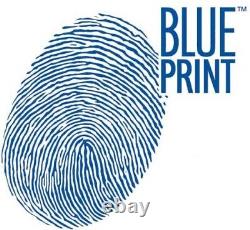 CLUTCH KIT FOR RENAULT MODUS/GRAND MEGANE/II/Grandtour/Sport/Tourer/IV/III/Van. All tech data details in the listings description section are provided from official manufacturers' tech databases.
Thank you for your understanding. 82 00 183 704 S1.
82 00 359 020 S1. 82 00 365 663 S1. MODUS / GRAND MODUS (F/JP0_). 1.5 dCi (BM0F, BM0T, BM2B, CM0F, CM0T). EURO CLIO III (BR0/1, CR0/1). CLIO CAMPUS III (BR0/1, CR0/1). 1.5 dCi (FP0D, JP0D). MEGANE II Estate Van (KM_). 1.5 dCi (LM0F, LM0T, LM2B). 1.5 dCi (KM0F, KM0T, KM2B).
MEGANE II Sport Tourer (KM0/1_). 1.5 dCi (FP0G, JP0G).
1.5 dCi (FP0E, JP0E). 1.6 (L33T, L33J, L304, L305, L30H). 1.6 SCe 115 4x4.
1.6 SCe 115 LPG. MEGANE III IV Hatchback (B9A/M/N_). MEGANE IV Sport Tourer (K9A/M/N_). 1.6 SCe 115 (HMM1).
1.6 SCe 115 4x4 (HMM1). 1.6 SCe 115 LPG (HMM1).
MEGANE II Hatchback Van (KM0/2_). You can use YMM compatibility chart, but we want to pay your attention, that it was made as a general guide only.
If you have doubts, questions regarding fitment or any other requests, please, contact UnitedMotorsParts tech support for assistance. Strictly important to provide VIN code and detailed car information with your request since there can be different options for your car specific tech characteristics.
The VIN 17-character number (digits and capital letters) can be found by looking at the dashboard on the driver's side of the vehicle or on the driver's side door and look at the door post. We are asking for your patience if you will not get your order on time, as it could be a delay up to 4 weeks. We dispatch Monday - Friday. We aim to pack and dispatch goods as soon as possible. By placing an international order, you are agreeing to the terms outlined below. Kindly ask you to check the condition of the item and its package while the receiving at the post office or with the courier.
If you see that the package that courier tries to deliver is damaged, please fill up the claim form or do not accept it. NOTIFY US right away, we will arrange a replacement/reimburse your order A.
Your satisfaction is our primary concern. We are guaranteed about our products, but in case it does not match your vehicle, you will have 30 days to return it. The cost of returning the item to us is your liability.
The item is your responsibility until it reaches us. Kindly remind that we need a time to check the items' condition and test them. Please let us to know if you have not received our feedback, we will do that manually.
This item is in the category "Vehicle Parts & Accessories\Car Parts & Accessories\Transmission & Drivetrain\Clutch Parts & Kits\Clutch Kits". The seller is "unitedmotorsparts" and is located in this country: LT.
This item can be shipped worldwide.
Brand: BLUE PRINT
Manufacturer Part Number: ADN130257
Model: MODUS / GRAND MODUS (F/JP0_), MEGANE II (BM0/1_, CM0/1_), MICRA III (K12), MARCH III (K12), ALMERA II Hatchback (N16), PULSAR VII Hatchback (N16), ALMERA Mk II (N16), SENTRA II Hatchback (N16), ALMERA II (N16), PULSAR VII Saloon (N16), SUNNY II (N16), SENTRA II (N16), SCENIC II (JM0/1_), CLIO III (BR0/1, CR0/1), EURO CLIO III (BR0/1, CR0/1), CLIO CAMPUS III (BR0/1, CR0/1), LUTECIA III (BR0/1, CR0/1), CLIO III Grandtour (KR0/1_), CLIO III Sportour (KR0/1_), MEGANE II Estate Van (KM_)
Compatible Vehicle Make: RENAULT, NISSAN
UPC: 5057746049461
EAN: 5057746049461
Reference OE/OEM Number: K12 N16 F/JP0_ JM0/1_ KR0/1_ BR0/1 CR0/1 KM_ BM0/1_ CM0/1_ K9K, 704 K9K 722 K9K 770 K9K 750 K9K 752 K9K 724 K9K 708 NISSAN, 23354-BN700 23354-00QAC 23354-00QAE 30100-BN700 30100-BN700 S1, 30210-BN700 30210-BN700 S1 30205-4100R RENAULT 77 01 474 518 77, 01 475 721 77 01 475 839 77 01 476 001 77 01 476 934 77 11 497, 431 82 00 183 704 82 00 183 704 S1 82 00 359 020 82 00 359 020 S1, 82 00 365 663 82 00 365 663 S1 30 20 541 00R DACIA 77 01 476 934, 30 20 541 00R LuK 622 3101 09 622 3223 09 VALEO 826304 826553, 826556 SACHS 3000 951 295 3000 954 047 MAGNETI MARELLI, 600000050950 QUINTON HAZELL QKT2459AF QKT2831AF BORG & BECK, HK2047 AISIN KN-174R NK 132250 OPTIMAL CS0180 JAPANPARTS KF-1016, NATIONAL CK9829 KAVO PARTS CP-2087 ASHIKA 92-01-1016 NIPPARTS, J2001163 MGA EK6055 KAGER 16-0041 KAWE 961800 RAICAM RC90175, RC90262 OPEN PARTS CLK9078.02 CLK9106.02 EXEDY NSS2206 MAXGEAR, 61-5115 COMLINE ECK192 STATIM 100.738 MOTAQUIP VCU293 NPS N200N16, MAPA 003215909 JAPKO 921016 KAMOKA KC071 KC017 DENCKERMANN, K100088 KM Germany 069 1532 69 1532 KAISHIN CKN174-K KN174-K, EC024 LUCAS LKCA690008 LKCA690009 LKCA690009C DJ PARTS CK1091, CK1094 MECARM MK9995D WESTLAKE WRN009 ASAM 30370 STELLOX, 07-01251-SX PEMEBLA JAPKF-1016 PROCODIS FRANCE KTE096 KTE137, KTE182 KTE182BH STARLINE SL 2DS9058 NEXUS F1R100NX F1R112NX, KRAFTTECH W03215J08 W03215J9 W04215A FERRON TOP04790149 MDR, MCK-11016 AIS-KN174 EXE-NSS2206 RYMEC JT1192 RED-LINE 25NI055, Omnicraft 2278057 2278119 CLUTCHNUS MCK2306 MCK2313 MCK2322, MCK2322CSC MCK2322CSCA MCK2433A MCK2446 SCPW28 SCPW31 MCK2353, MCK2353CSC Technika TKA810048 Stark SKCK-0100089 SKCK-0100221, SKCK-0100280 RIDEX 479C0220 479C0090 479C0279 IAP QUALITY PARTS, 201-13095 201-13095E PartsTec PTA204-0058 MASTER-SPORT GERMANY, 3000951285-SET/3/-MS TRADEX FRANCE 2000826308

---