Clutch Kit For Renault Dacia Nissan Clio II Box Sb0 1 2 K9k 710 Blue Print Kc017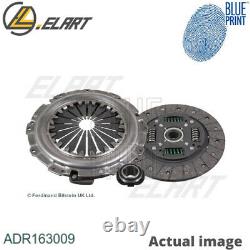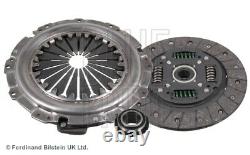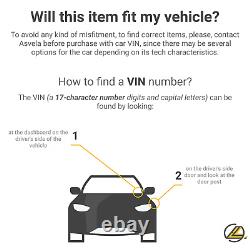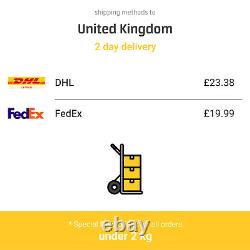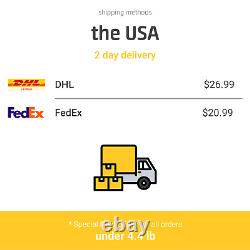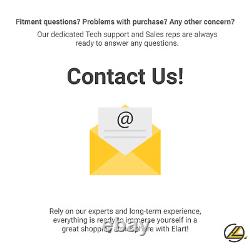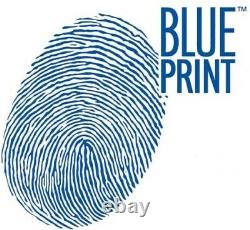 CLUTCH KIT FOR RENAULT DACIA NISSAN CLIO II BOX SB0 1 2 K9K 710 BLUE PRINT KC017. All tech data details in the listings description section are provided from official manufacturers' tech databases.
Thank you for your understanding. 82 00 509 419 S1. 82 00 365 633 S2. 82 00 183 704 S1.
82 00 327 492 S2. 82 00 165 223 S2. CLIO Mk II (BB_, CB_). CLIO MIO II (BB_, CB_).
1.5 dCi (FC08, FC09). 1.5 dCi (FC07, FC1R).
1.5 dCi (KC08, KC09). 1.5 dCi (LS0J, LS0Y). You can use YMM compatibility chart, but we want to pay your attention, that it was made as a general guide only. If you have doubts, questions regarding fitment or any other requests, please, contact Elart tech support for assistance.
Strictly important to provide VIN code and detailed car information with your request since there can be different options for your car specific tech characteristics. The VIN 17-character number (digits and capital letters) can be found by looking at the dashboard on the driver's side of the vehicle or on the driver's side door and look at the door post. Packages sent by courier require signature. If you need our assistance, please let us to know. If you see that the package that courier tries to deliver is damaged, please fill up the claim form or do not accept it.
NOTIFY US right away, we will arrange a replacement/reimburse your order A. Items that are sent in vacum or lubricated film cannot be opened if the retuns is issued. Please let us to know if you have not received our feedback, we will give feedback manually.
This item is in the category "Vehicle Parts & Accessories\Car Parts & Accessories\Transmission & Drivetrain\Clutch Parts & Kits\Clutch Kits". The seller is "elartcom" and is located in this country: LT.
Reference OE/OEM Number: SB0/1/2 BB CB FC0/1 LU1/2 KC0/1 LB FS LS X76 K9K 710 K9K 716, K9K 702 K9K 704 K9K 700 K9K 718 K9K 714 K9K 792 K9K 790 K9K 722, K9K 276 4X4 ESTANF EST-90-05-591 EST-92-01-1016 EST-92-01-1047, ACDELCO AC863K AISIN KE-RE02A AP AUTOMOT KT90175 ASAM 30174, 30311 A178352A 30370 70207 ASHIKA 92-01-1047 BBFREDLINE 25NI100, BORG BECK HK7808 BRÜCK GERM 3050200QAA CLUTCHNUS MB389 MCK2313, MCK2322 COGEFA 7.01.476.257 COMLINE ECK196 DACIA 77 01 476 933, 82 00 365 633 82 00 365 633 S2 82 00 509 419 82 00 509 419 S1, DENCKERMAN K100025 DJ PARTS CK1091 CK1094 EUROREPAR A178352A, 1636264980 EXEDY RNK2057 FAST FT64131 FERRON TOP04790154, HBJAKOPART J2001237 HOLA CHB030 CHB901 IAP 201-13095 201-13095E, 201-13165 201-13165E JAPANPAR KF-1047 JAPKO 921047 JPG, 4330401510 4330401519 KAGER 16-0041 KAISHIN KN306-K KAMOKA, KC017 KAVO PARTS CP-2111 KAWE 962101 KEY PARTS KC7808, KM GERMANY 069 1187 69 1187 KRAFTTECH W03215J9 W04215A, KSHEUROPE 1820.0021036 LUCAS LKCA690008 LUK 622 3055 00, 622 3060 00 MAG 600000050980 MAPA 003215909 004215000 MAXGEAR, 61-5114 61-5115 MDR AIS-KERE02 EXE-RNK2057 MCB-1591 MCK-11047, MECARM MK9999 MGA EK6010 MOTAQUIP VCU296 MS, 3000951285-SET/3/-MS NATIONAL CK9820 NEXUS F1R100NX F1R112NX, NISSA 30100-00QAZ S1 30210-00QAM 30210-00QAM S2 30502-00QAA, 30502-00QAA S3 30001-00QAR 30001-00QA2 30001-00QBA 30100-00QAZ, 30001-00Q2C NK 133948 NPS N200N211 N200N218 OMNICRAFT 2278057, Omnicraft OPENPARTS CLK9077.03 CLK9073.02 OPTIMAL CS0537 OSSCA, 16792 PartsTec PTA204-0174 PATRON PCE0015 PEMEBLA JAPCF-591, JAPKF-1047 PROCODIS F KTE096 KTE137 KTE073 KTE122 KTE173 KTE174, KTE175 KTE176 PROFIT 2530-2180 QUINTON HA QKT2456AF RAICAM, RC90175 RENAU 77 01 473 112 77 01 473 447 77 01 473 963, 77 01 473 964 77 01 474 474 82 00 165 223 S2 82 00 183 704, 82 00 183 704 S1 82 00 327 492 82 00 327 492 S2 77 01 475 720
Brand: BLUE PRINT
Manufacturer Part Number: ADR163009
EAN: 5050063300413
UPC: 5050063300413

---