Charger Charging System For Renault K9k700/704/702/722/710/706/724/750 1.5l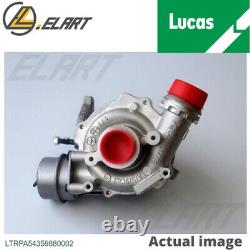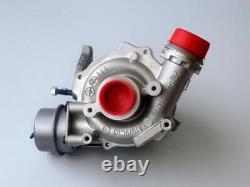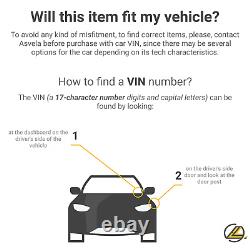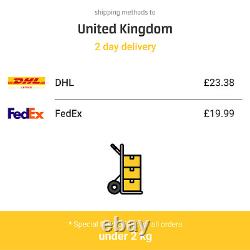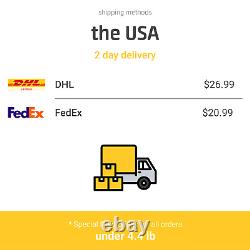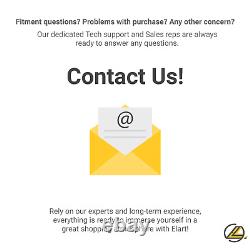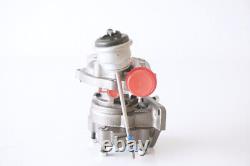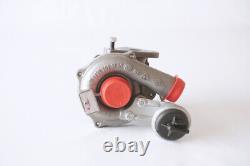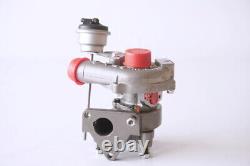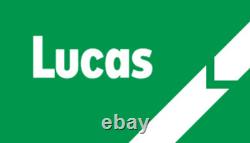 CHARGER CHARGING SYSTEM FOR RENAULT K9K700/704/702/722/710/706/724/750 1.5L. All tech data details in the listings description section are provided from official manufacturers' tech databases.
Thank you for your understanding. CLIO Mk II (BB_, CB_). CLIO MIO II (BB_, CB_). 1.5 dCi (FC07, FC1R).
1.5 dCi (KC08, KC09). 1.5 dCi (BM0F, BM0T, BM2B, CM0F, CM0T). 1.5 dCi (FC08, FC09). 1.5 dCi (LM0F, LM0T, LM2B).
1.5 dCi (KM0F, KM0T, KM2B). MEGANE II Sport Tourer (KM0/1_). 1.5 dCi (LS0J, LS0Y).
CLIO II Hatchback Van (SB0/1/2_). EURO CLIO III (BR0/1, CR0/1). CLIO CAMPUS III (BR0/1, CR0/1).
MODUS / GRAND MODUS (F/JP0_). 1.5 dCi (FP0E, JP0E). 1.5 dCi (FP0D, JP0D).
1.5 dCi (US00, US0J, US0Y). MEGANE II Estate Van (KM_).
MEGANE II Hatchback Van (KM0/2_). You can use YMM compatibility chart, but we want to pay your attention, that it was made as a general guide only. If you have doubts, questions regarding fitment or any other requests, please, contact Elart tech support for assistance. Strictly important to provide VIN code and detailed car information with your request since there can be different options for your car specific tech characteristics. The VIN 17-character number (digits and capital letters) can be found by looking at the dashboard on the driver's side of the vehicle or on the driver's side door and look at the door post. Packages sent by courier require signature. If you need our assistance, please let us to know.
If you see that the package that courier tries to deliver is damaged, please fill up the claim form or do not accept it. NOTIFY US right away, we will arrange a replacement/reimburse your order A.
This option works 30 days after the customer manager support contacted you. Items that are sent in vacum or lubricated film cannot be opened if the retuns is issued. Please let us to know if you have not received our feedback, we will give feedback manually. This item is in the category "Vehicle Parts & Accessories\Car Parts & Accessories\Other Car Parts & Accessories". The seller is "elartcom" and is located in this country: LT. This item can be shipped worldwide.
Brand: LUCAS
Manufacturer Part Number: LTRPA54359880002
Model: KANGOO Express (FC0/1_), KANGOO Rapid (FC0/1_), KUBISTAR Van (X76), THALIA II (LU_), SYMBOL II (LU_), CLIO II (BB_, CB_), CLIO Mk II (BB_, CB_), LUTECIA II (BB_, CB_), CLIO MIO II (BB_, CB_), KANGOO (KC0/1_), THALIA I (LB_), CLIO SYMBOL I (LB_), CLIO I Saloon (LB_), SYMBOL I (LB_), MEGANE II (BM0/1_, CM0/1_), MICRA III (K12), MARCH III (K12), ALMERA II Hatchback (N16), PULSAR VII Hatchback (N16), ALMERA Mk II (N16), SENTRA II Hatchback (N16), ALMERA II (N16), PULSAR VII Saloon (N16), SUNNY II (N16), SENTRA II (N16), SCENIC II (JM0/1_), MEGANE II Saloon (LM0/1_), MEGANE II Estate (KM0/1_), MEGANE II Grandtour (KM0/1_), MEGANE II Sport Tourer (KM0/1_)
Compatible Vehicle Make: RENAULT, NISSAN, DACIA
Reference OE/OEM Number: K9K 700 K9K 704 K9K 702 K9K 722 K9K 710 K9K 790 K9K 706 K9K 724, K9K 750 K9K 752 K9K 792 K9K 716 K9K 794 K9K 714 FC0/1_ SB0/1/2_, LB_ BB_ CB_ FW0/1_ KC0/1_ LS_ BS_ LU1/2_ KM0/2_ BM0/1_ CM0/1_, JM0/1_ LM0/1_ KM0/1_ KM_ X76 K12 K13_ MK13K_ KS_ N16 F/JP0_ BR0/1, CR0/1 KR0/1_ US_ MITSUBISHI 54395700000 NISSAN 14111-BN700, 14411-00QAF 1441100QAG 14411AW2499 14411AW2509 14411BN700, 14411BN701 14411-BN701 189536H118218 7711135039 8200022735, 8200119854 8200189536 8200351439 8200351471 8200409030 8200409037, 409830H33771 RENAULT 1441100QAF 409838H118218 7701473122, 7701473673 7711135037 82001895536 8200409830 8200409838, 8200578317 8200578338 22735H33771 HITACHI FH50549331313 RENAULT, TRUCKS 22735H33771 DELPHI HRX301 HNX301 BTS Turbo T912433, T912433BL T981135BT T981135BL T981135 T981133BL T981133 T912461BL, T912461 MAHLE 021TC17032000 BorgWarner 54359700000 54359700002, 54359800000 54359800002 54359880000 5435-988-0000 54359880002, 5435-988-0002 54359900000 54359900002 54399700000 TURBO'S HOET, 1103082 1103389 BWT5435-988-0002 BWT5435-988-0000 DACIA, 7711135037 7701473122 KKK 54399700000 54359900000 54359900002, 54359700000 5435-988-0002 54359880002 54359800000 54359880000, 5435-988-0000 54359800002 54359700002 NISSENS 93073 BE TURBO, 127339 127032 SCHLÜTTER TURBOLADER PRO-09150 166-09150EOL, PRO-09170 172-06700EOL PRO-09180 172-06700 166-09180 166-09170, 172-06720 166-09150 ELSTOCK 91-1415 DRI 729114150 TURBO-MOT, 623072R 693372R 693372 623072 TMI PA54359700002

---