Car Dash Multi-function OBD2 Boost Gauge/Temp Gauge/Code Scanner/Shift indicator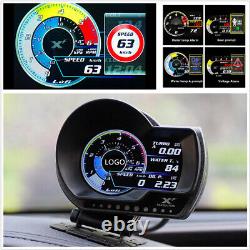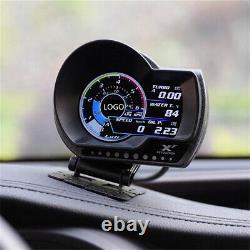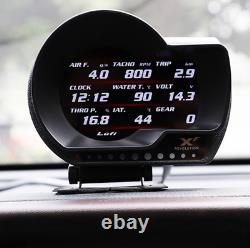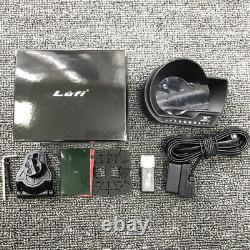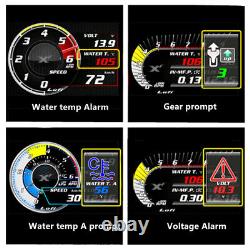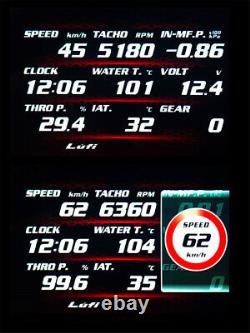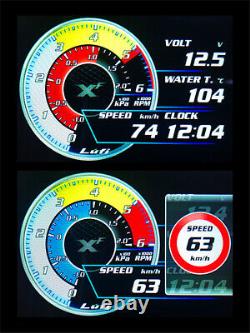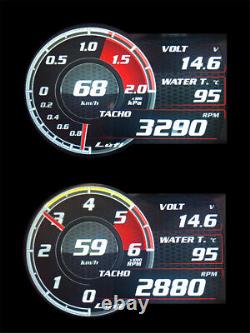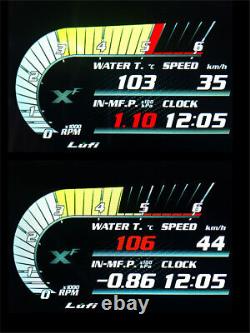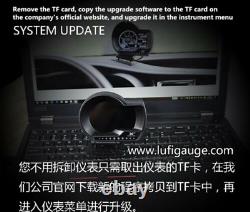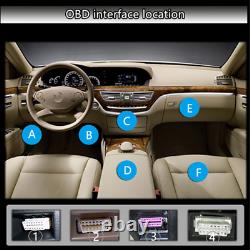 English Version OBD2 Digital Turbo Boost Oil Pressure Temperature Gauge For car Afr RPM Fuel level Speed EXT Oil Meter. Supported vehicles: For petrol vehicles with standard OBD-II protocol, especially for vehicles without water gauge, speedometer and fuel consumption meter. Features: (1) Does not affect other original car wires, just connect OBD2 plug to use (2) Replaceable Logo (3) Display international units or imperial units (4) Real-time monitoring of up to 50 items of data such as water temperature, stage speed, and fuel consumption (5) Support car alarm system (voltage, water temperature, speed) (6) Different system Line jack selection (7) Car performance test function (0-100 / 0-200 / 0-400 meters) (8) View the maximum data (9) Auto-dimming (10) Special models can display more data (oil temperature, oil pressure, CVT temperature) English Version!!!!!!! The attached machine provides a TF card reader for updating the system using a web link Auto operation when starting the car, automatic shutdown when closing the car Suitable for all post-2007 models and most pre-2007 vehicles with OBD2 port. Please Contact me if you have any problems.
We will reply you within 24- 48 hours. All items will be checked before packing.
All items are new and of high quality.

---