BRAKE PAD SET DISC BRAKE FOR RENAULT MEGANE/II/Grandtour/Sport/Tourer/Van 1.9L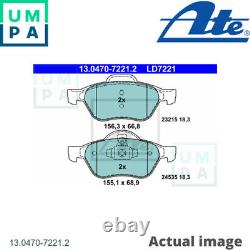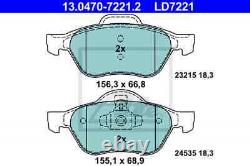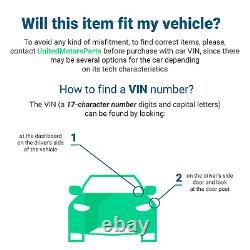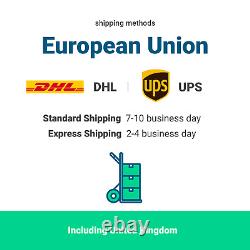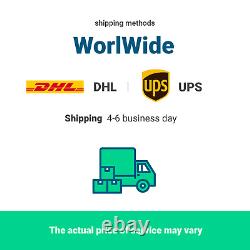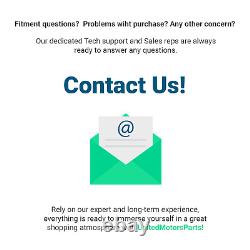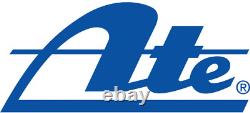 BRAKE PAD SET DISC BRAKE FOR RENAULT MEGANE/II/Grandtour/Sport/Tourer/Van 1.9L. Not prepared for wear indicator. All tech data details in the listings description section are provided from official manufacturers' tech databases.
Thank you for your understanding. MEGANE II Sport Tourer (KM0/1_). 1.4 16V (BM0B, CM0B). 1.6 16V (BM0C, CM0C). 2.0 16V (BM0U, CM0U).
1.5 dCi (BM0F, BM0T, BM2B, CM0F, CM0T). 1.9 dCi (BM0G, CM0G). 1.6 (JM0C, JM0J, JM1B). 1.4 (JM0B, JM0H, JM1A).
1.5 dCi (BM02, BM13, BM2A, CM02, CM13). 1.5 dCi (LM0F, LM0T, LM2B). 1.9 dCi (LM0G, LM1G, LM2C). 1.5 dCi (KM0F, KM0T, KM2B). 1.9 dCi (KMRG, KM1G, KM0G, KM2C).
1.5 dCi (KM02, KM13). 1.5 dCi (LM02, LM13, LM2A). 1.5 dCi (JM1E, JM16). 1.5 dCi (KM16, KM1E).
1.5 dCi (BM1F, CM1F). 1.5 dCi (BM1E, CM1E).
1.9 dCi (LM14, LM1D). 2.0 dCi (BM1K, CM1K). 2.0 16V (BR0C, BR0K, CR0C, CR0K). EURO CLIO III (BR0/1, CR0/1).
CLIO CAMPUS III (BR0/1, CR0/1). 1.6 16V (LM1R, LM0C). 1.5 dCi (BM16, CM16).
MEGANE II Estate Van (KM_). MEGANE II Hatchback Van (KM0/2_). 1.6 Hi-Flex (LM2E, LM2M, LM24). 1.6 Dynamique Hi-Flex (LM2E, LM2M, LM24). 2.0 (KM0S, KM2N, KM23).
2.0 Dynamique (KM0S, KM2N, KM23). You can use YMM compatibility chart, but we want to pay your attention, that it was made as a general guide only. If you have doubts, questions regarding fitment or any other requests, please, contact UnitedMotorsParts tech support for assistance. Strictly important to provide VIN code and detailed car information with your request since there can be different options for your car specific tech characteristics. The VIN 17-character number (digits and capital letters) can be found by looking at the dashboard on the driver's side of the vehicle or on the driver's side door and look at the door post.
We are asking for your patience if you will not get your order on time, as it could be a delay up to 4 weeks. We dispatch Monday - Friday. We aim to pack and dispatch goods as soon as possible.
By placing an international order, you are agreeing to the terms outlined below. Kindly ask you to check the condition of the item and its package while the receiving at the post office or with the courier.
If you see that the package that courier tries to deliver is damaged, please fill up the claim form or do not accept it. NOTIFY US right away, we will arrange a replacement/reimburse your order A. Your satisfaction is our primary concern.
We are guaranteed about our products, but in case it does not match your vehicle, you will have 30 days to return it. The cost of returning the item to us is your liability. The item is your responsibility until it reaches us. Kindly remind that we need a time to check the items' condition and test them.
Please let us to know if you have not received our feedback, we will do that manually. This item is in the category "Vehicle Parts & Accessories\Car Parts & Accessories\Brakes & Brake Parts\Brake Pads". The seller is "unitedmotorsparts" and is located in this country: LT.
This item can be shipped worldwide.
Brand: ATE
Manufacturer Part Number: 13.0470-7221.2
Model: MEGANE II Estate (KM0/1_), MEGANE II Grandtour (KM0/1_), MEGANE II Sport Tourer (KM0/1_), MEGANE II Saloon (LM0/1_), SCENIC II (JM0/1_), MEGANE II (BM0/1_, CM0/1_), MEGANE II Coupe-Cabriolet (EM0/1_), CLIO III (BR0/1, CR0/1), EURO CLIO III (BR0/1, CR0/1), CLIO CAMPUS III (BR0/1, CR0/1), LUTECIA III (BR0/1, CR0/1), MEGANE II Estate Van (KM_), MEGANE II Hatchback Van (KM0/2_)
Compatible Vehicle Make: RENAULT
UPC: 4006633384032
EAN: 4006633384032
Reference OE/OEM Number: JM0/1_ KM0/1_ LM0/1_ KM0/2_ BM0/1_ CM0/1_ EM0/1_ BR0/1 CR0/1 KM_, K4M 764 K9K 728 K9K 729 F9Q 808 K9K 722 K4M 766 K4M 762 K4M 760, K4M 761 F9Q 804 F9Q 818 F9Q 816 F9Q 803 K4M 788 M9R 700 M9R 722, F4R 770 F4R 771 K4M 768 K4M 782 K4J 730 K4J 770 K4J 740 F4R 776, M4R 700 M4R 701 K4M 813 K4M 812 K9K 734 K4M 706 K4J 732 K9K 724, K9K 732 F9Q 800 K4M 856 K4M 780 F9Q E 804 RENAULT 77 01 209 100, 77 01 209 670 77 11 130 086 86 71 016 654 41 06 012 37R HELLA 8DB, 355 013-271 ATE 13.0460-7221.2 PAGID T1693 VALEO 601012 BOSCH 0, 986 494 034 TEXTAR 2453501 24535 183 0 5 24535 183 1 5 JURID, 573244J BENDIX 573244B MINTEX MDB2883 FEBI BILSTEIN 16672 TRW, GDB1687 GDB1687DTE BREMBO P 68 048 P 68 048X FERODO FDB1866, FSL1866 DELPHI LP2252 METELLI 22-0335-1 NK 223956 ICER 181860 LPR, 05P1279 MGA 701 HELLA PAGID 8DB 355 013-271 sbs 1501223956 CIFAM, 822-335-1

---