2x New Brake Disc For Smart Dacia Renault Fortwo Convertible 453 H4da401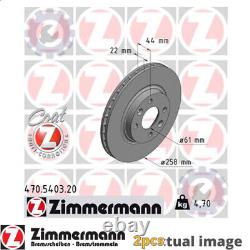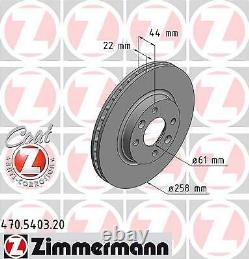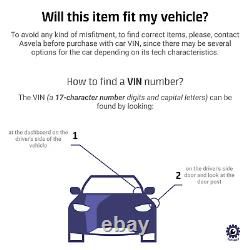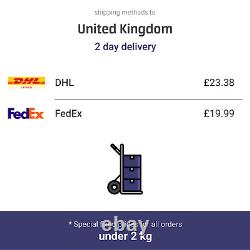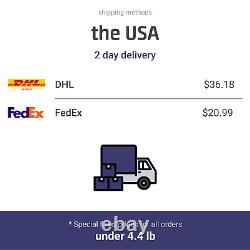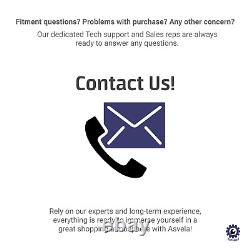 2X NEW BRAKE DISC FOR SMART DACIA RENAULT FORTWO CONVERTIBLE 453 H4DA401. Bolt Hole Circle Ø 1 [mm]. Hub Bore Ø 1 [mm].
Will this item fit your vehicle? Before purchasing, please, pay attention to item Tech Data and check Reference Numbers section. Make sure that one of these reference numbers does coincide with the number of your previous part or does replace your Original Equipment Number. Surely, in case you doubt in fitment, cannot find the number of your previous part listed in Reference Numbers section, or just cannot be sure about item compatibility with your vehicle, we are here to assist you from Monday to Friday (excluding weekends, but still we will get in touch on Monday).
Thank you for your understanding. Our listings tech data details are provided from official manufacturers' tech data sources.
It is highly recommended to verify fitment with our dedicated support before ordering. Use engines info and vehicle YMM compatibility chart for general guide. To avoid any kind of misfitment, when you doubt in compatibility, or cannot find the correct item, please, contact Parts4Car tech support before purchasing. Strictly important to provide VIN along with your detailed request since there can be different options for your car specific tech characteristics.
The VIN a 17-character number (digits and capital letters)can be found by looking at the dashboard on the driver's side of the vehicle or on the driver's side door and look at the door post. ZIMMERMANN 470.5403.20 A. BD1677 FRIGAIR DC09101 FTE BS7585 BS7585B GIRLING 6065341 HELLA 8DD355119461 8DD355129621 HELLA PAGID HELLAPAGID 8DD 355 119-461 ICER 78BD31082 78BD3108-1 JAPANPARTS DI052 JAPKO 60052 JURATEK REN303 JURID 562960JC KAWE 6153510 61535 10 KLAXCAR FRANCE 25131Z KRAFT AUTOMOTIVE 6045475 LPR R1062V LYNXAUTO BN1419 MAGNETI MARELLI 360204000958 360704026100 MALO MAXGEAR 192729 192729SPORT MAXTECH 8753780000 8753780060 8753780080 8753786060 8753786880 8753786980 MDR MFD2052 METELLI 231504 23-1504 METZGER 6110727 MEYLE 16155210034 16155210034PD 16-15 521 0034 MGA D1982 MILES K001653 MIN MDC2525 MINTEX MOTAQUIP LVBD1643 NATIONAL NBD1823 NIBK RN1571 NK 203996 313996 203999 313999 3133137 OPEN PARTS BDA271720 OPENPARTS BDA2717.20 OPTIMAL BS9154 BS-9154 PAGID 55552 PATRON PBD1966 PILENGA V1980 PROTECHNIC PRD2833 QUINTON HAZELL BDC6025 R BRAKE 78RBD13108 RBRAKE REMSA 61535.10 RENAU 4020 622 12R 4020 676 15R RENAULT ROADHOUS ROADHOUSE ROTINGER RT21595 RT21595GL RT21595GLT5 RT21595T5 SASIC 6104048 SBS 1815203996 1815203999 1815313996 1815313999 18153133137 SMART 453 420 0100 453 420 01 00 A 453 420 57 00 STELLOX 60201975SX ST-TEMPLIN 5311030460 5311130460 TEXTAR 92255203 TOPRAN 701416 TRISCAN 812025182C 8120 25182C TRUSTING DF1677 TRW DF6534 VAICO V4680022 V46-80022 VALEO 197501 WOKING D6153510 D61535.10 ZEKKERT BS5890 ZIMMERMANN 470540320 470.5403.00 470.5403.50 470.5403.52. Packages sent by courier require signature. If you need our assistance, please let us to know.
If you see that the package that courier tries to deliver is damaged, please fill up the claim form or do not accept it. NOTIFY US right away, we will arrange a replacement/reimburse your order A. Items that are sent in vacum or lubricated film cannot be opened if the retuns is issued.
Please let us to know if you have not received our feedback, we will give feedback manually.

---